This modular type project prompted me to create a modular typeface and choose a title for a SCI ARC lecture series about architecture. I chose the word "epiphanies" to describe the new and modern techniques and aspects of architecture. The modular typeface I designed features triangles assembled into geometric, strong letters. Once the modular typeface and title was designed, I organized the information for the lecture series on a 20" x 30" poster.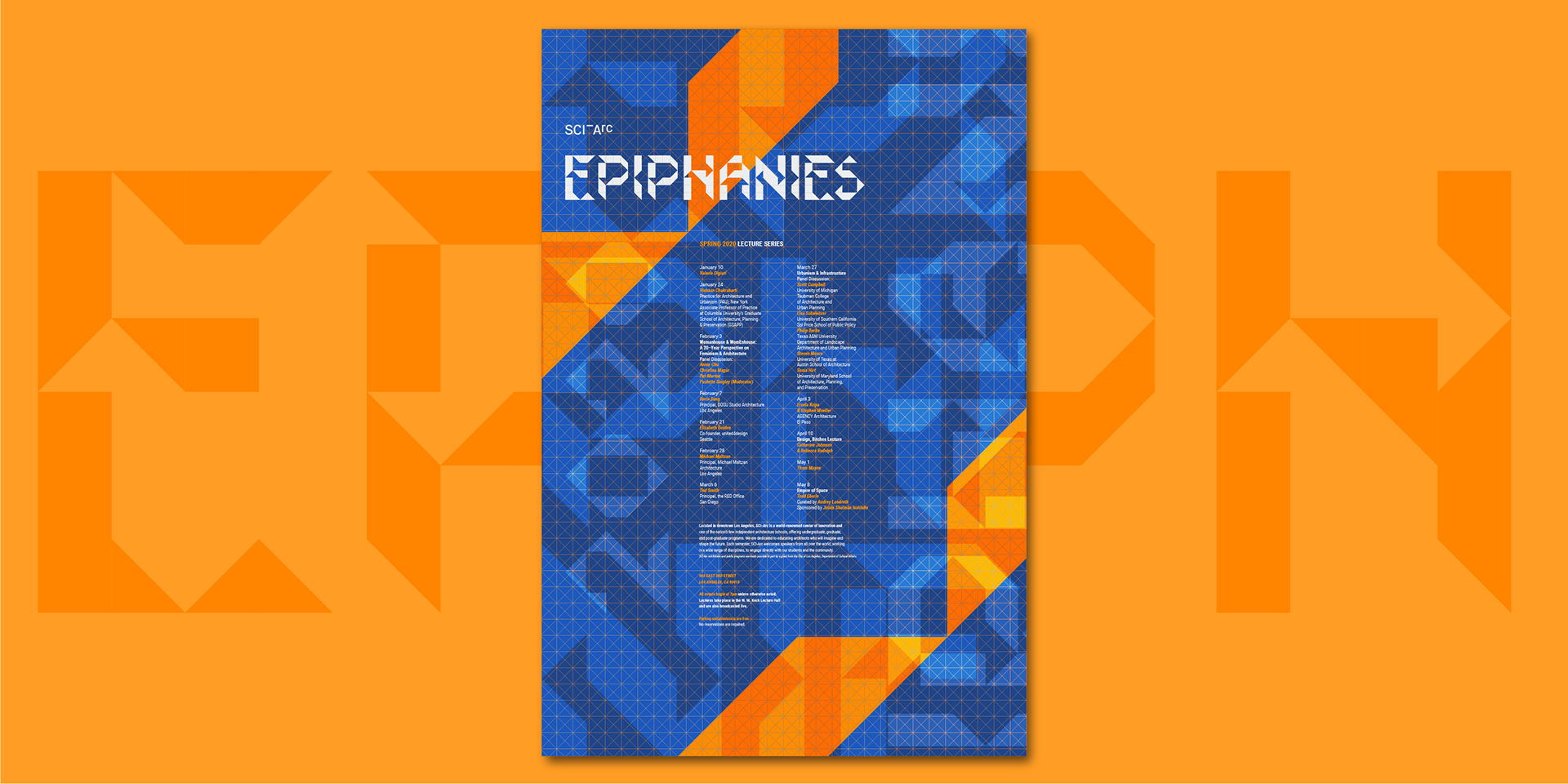 This poster utilizes good hierarchy to draw your eye to various aspects of the design. The background was carefully constructed with the grid that was utilized to make the modular type. The grid blends into the background and reads as subtle texture. Special attention and detail went into making the information for the lecture series easily readable and legible. The typeface Roboto Std was used on the poster in various weights and colors in order to highlight different parts of the information.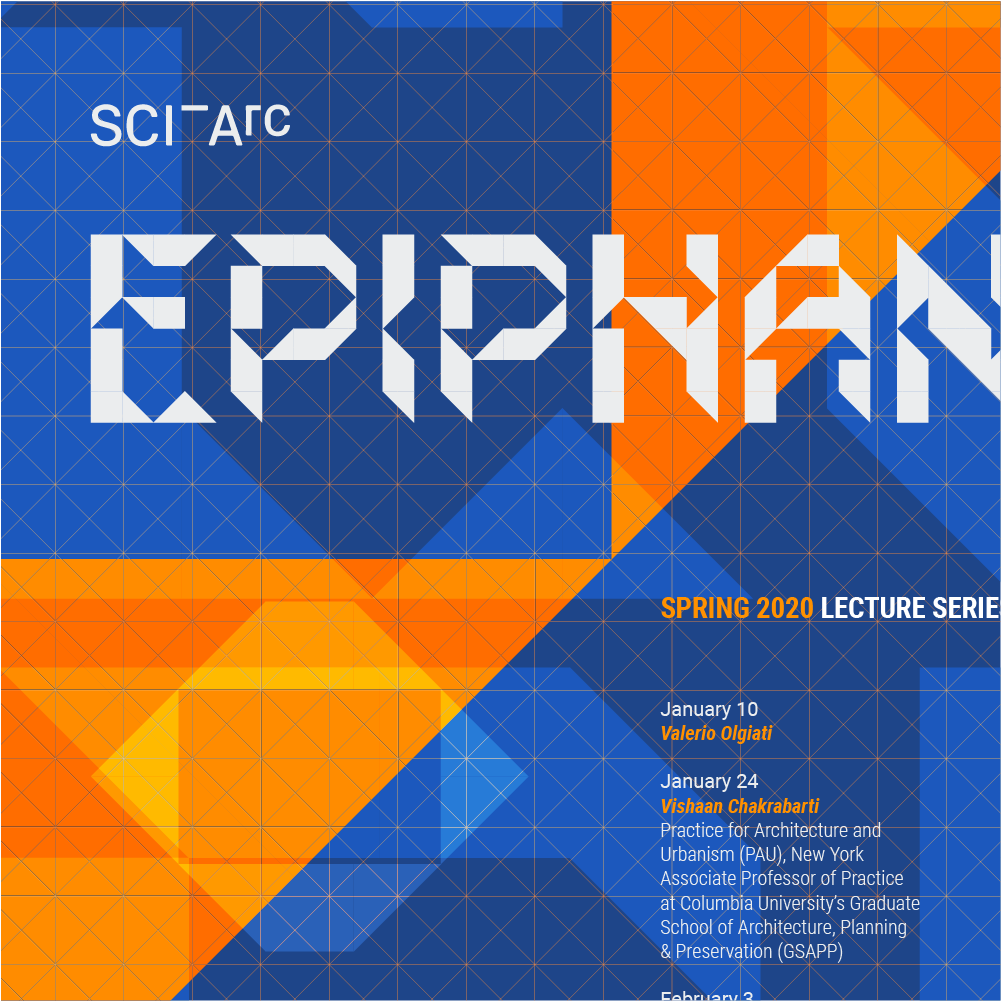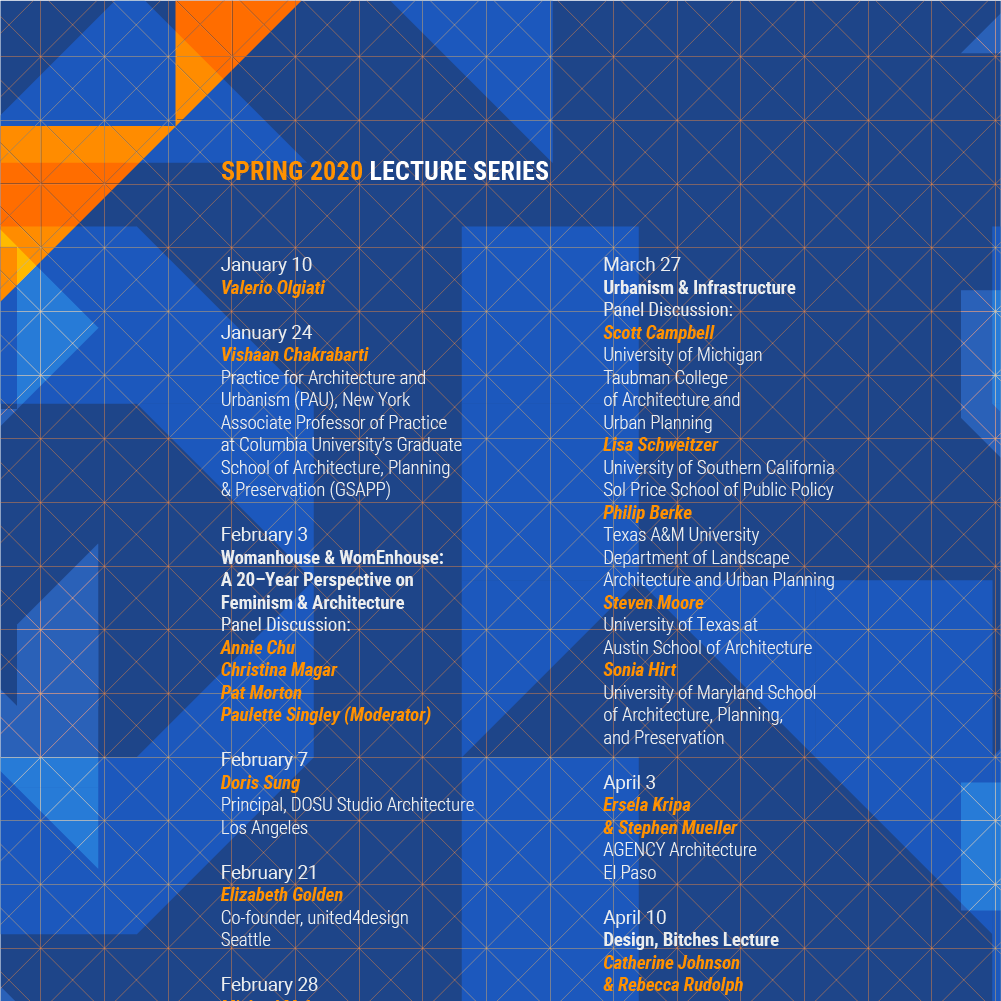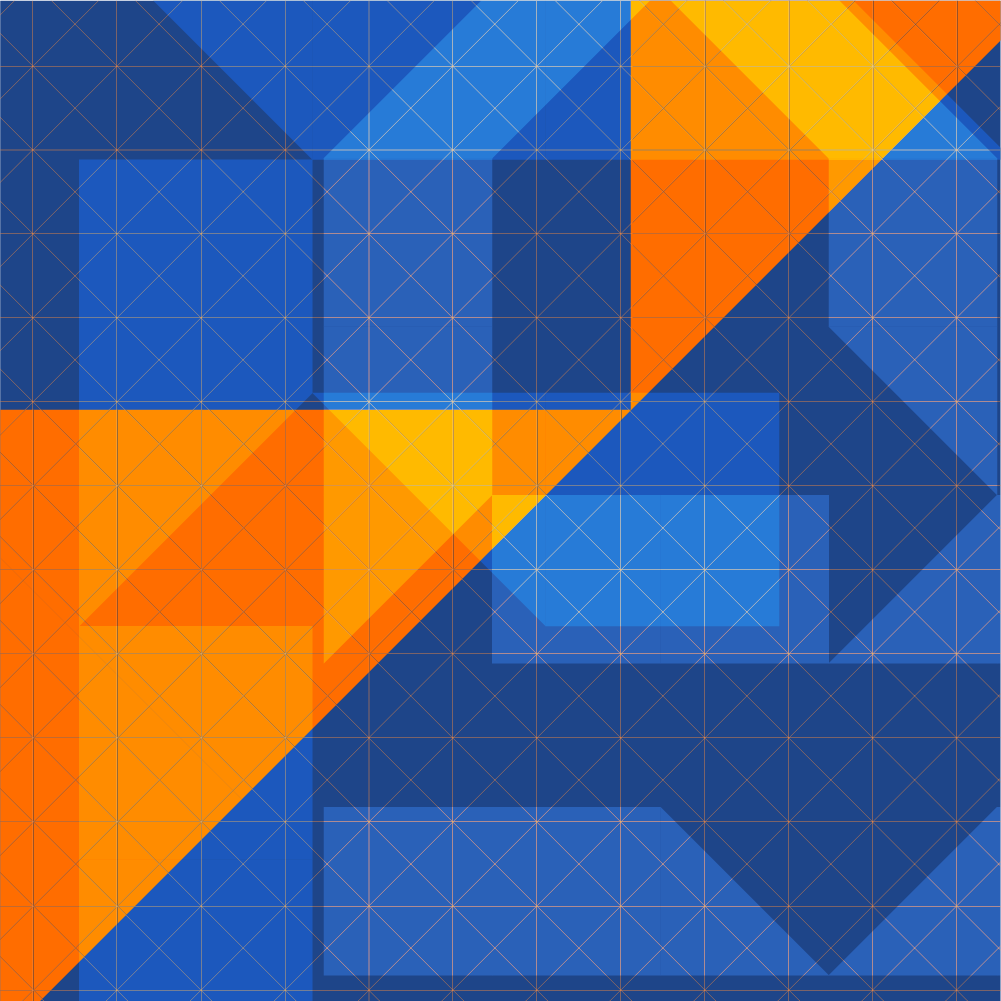 I began my process by utilizing squares and triangles to form my letters. Starting at the beginning of the alphabet, I designed letters until I got a feel for what I liked and how I would style my modular typeface. Using this style, I did several iterations of my title "Epiphanies", finally ending up with the highlighted final version.