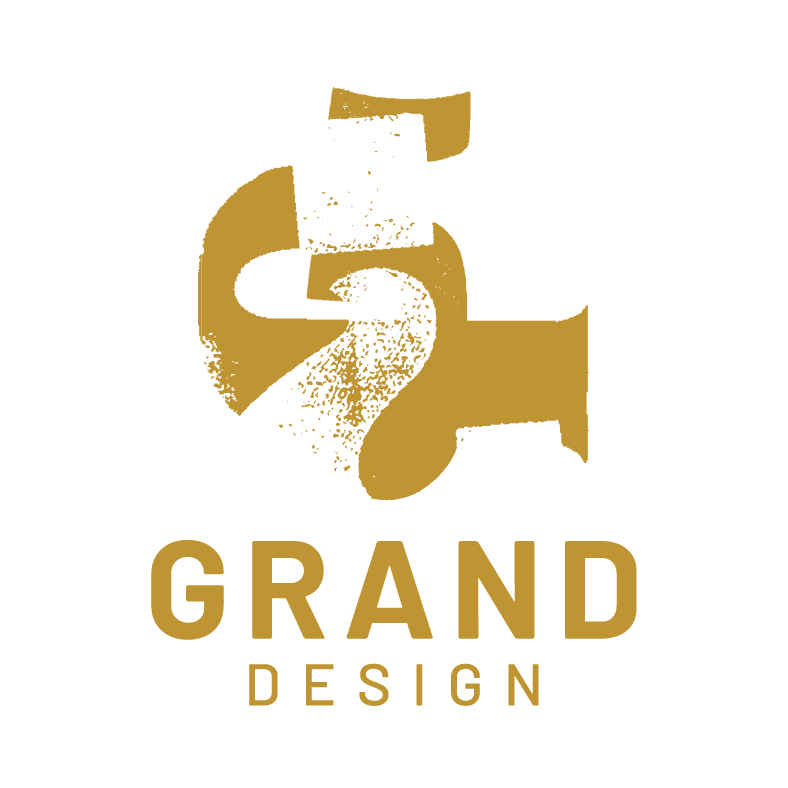 This graphic standards guide was created to represent an interior design company called Grand Design.
This project had a unique process, beginning with the selection of a letter, a number, and a punctuation mark. My selections were "J", "5", and "?". The class took a trip to a letterpress shop where we printed the letters in many ways. Once we got back to our computers, we overlaid them on top of each other to create an interesting mark. After settling on a final mark, we determined what kind of brand they seemed to represent. The resulting project is a logo mark and graphic standards guide to live alongside it.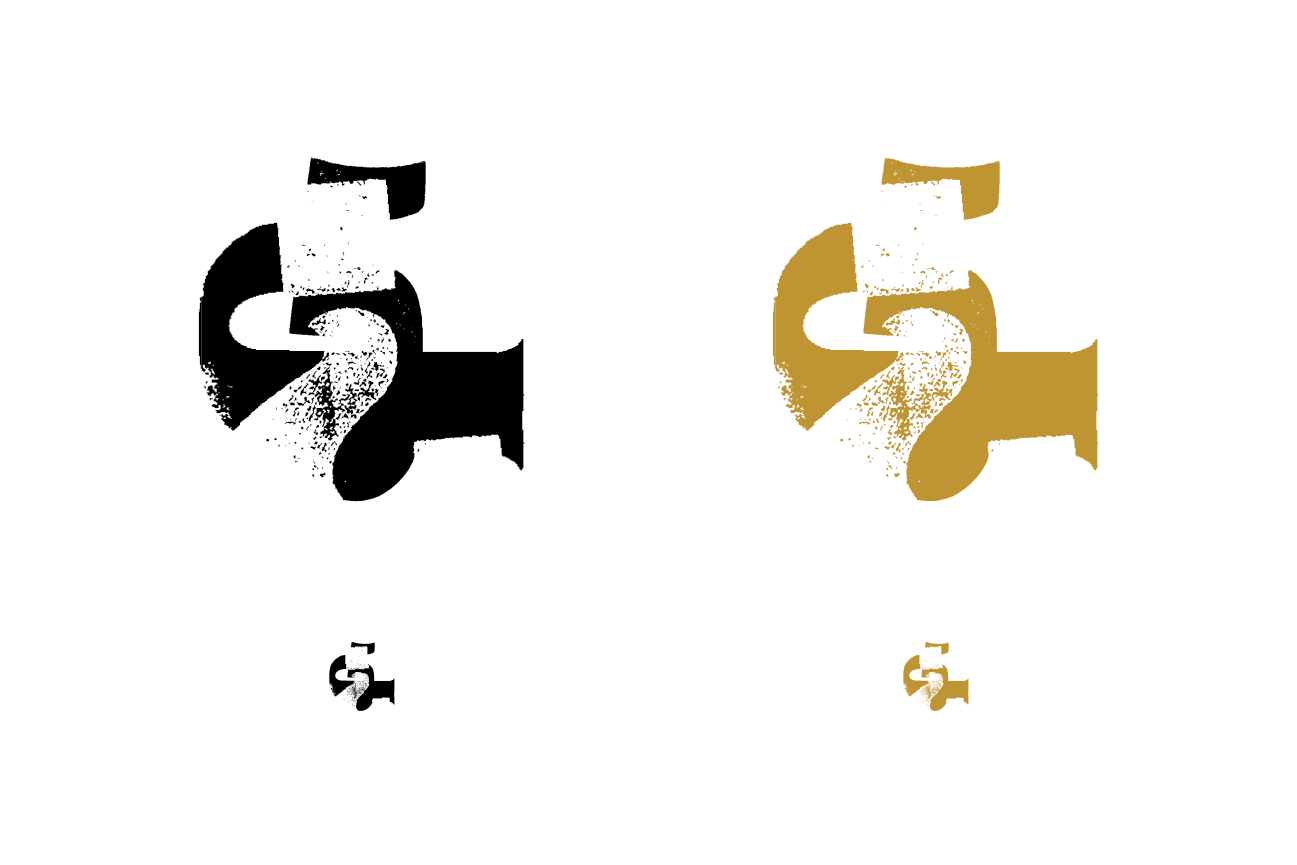 The mark above was the logo mark that I chose to work with and design a brand around. I created several color variations of the mark as you see below.